Faber Burner Company Acquires The Intellectual Property of The Engineer Company
June 30, 2004 -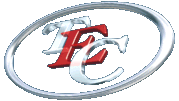 Faber Burner Company of Lock Haven Pennsylvania has recently purchased The Intellectual Property of The Engineer Company, South Plainfield, New Jersey. The Engineer Company has been a leader in combustion technology and control for industrial, commercial, utility, and military markets worldwide since 1902. With this acquisition, Faber Burner Company continues to invest in products and services to best meet customers' needs and market demand for combustion and auxiliary products that provide higher performance, lower emissions, and better utilize alternative fuels.

The Engineer Company provides products for conditioning, igniting, and firing all types of liquid and gaseous fuels for application in boilers, high temperature high-pressure water generators, kilns, and process furnaces. These products include complete packaged burner systems, oil pump and heater sets, fuel-conditioning systems, ignition systems and ignitors, fume oxidizers, burner management systems, and control and instrument panels. Principal clients include large industrial companies, airports, hospitals, universities, utilities, and military installations.

Sam Probst, President of Faber Burner Company, commented, "The acquisition of The Engineer Companies' Intellectual Property will expand our capabilities and markets since the product lines are complementary and the client base is expanded. We are pleased to have this extensive source of combustion and control technology and customer base."

Faber Burner Company is committed to providing, expanding, and continuously improving all of The Engineer Company's products and services.