The Engineer Company Support - Spare Parts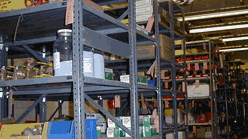 No matter how rugged something is constructed, over time, components wear or fail and need to be replaced. Faber Burner Company maintains an extensive inventory of spare parts for all of our burners, both old and new, to keep your equipment on-line and running at peak performance.

We have maintained an extensive library of detailed information on all of the combustion equipment that we have sold. As a result, we know exactly what components you need and our parts specialists will see that you get the correct parts quickly.

We understand that "downtime" is not a recipe for a "good time."

To expedite parts requests, please have your five digit burner contract number ready when you contact us.

To order parts online please visit: http://www.burnerpartsnow.com
A division of Faber Burner Company.






Return to The Engineer Company Main Page